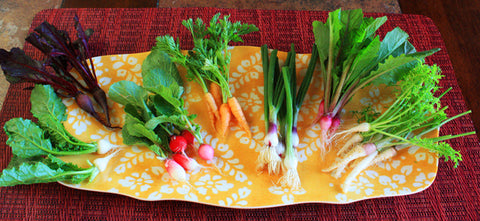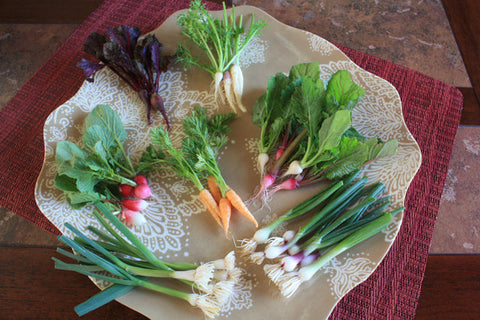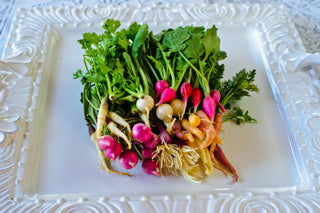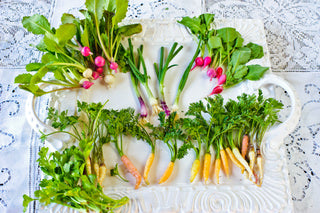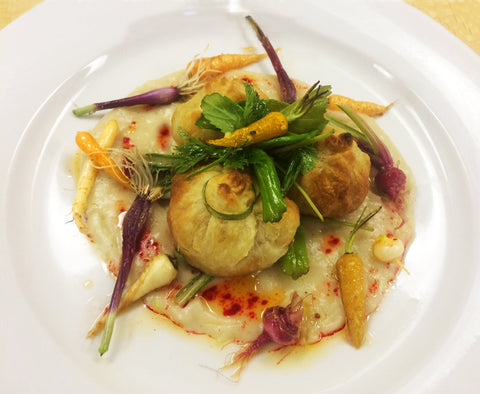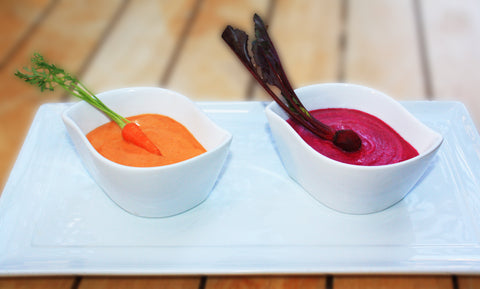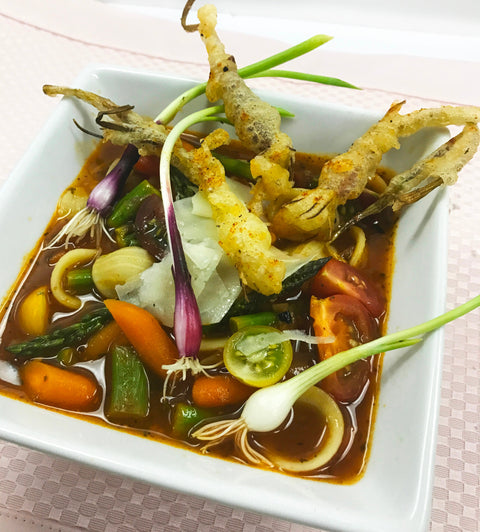 Tiny Veggies™ Crudite Mix™
Tiny Veggies™ are a unique and exciting line of miniature vegetables that are about 2" in length with their leaves attached. Same fresh and robust flavor as their mature counterparts. They are wonderful garnish items and can be used as a unique side dish. They can be served fresh or cooked. Extremely versatile, these little jewels will make your presentations stand out! They are colorful additions to appetizer platters or a can be a crunchy float on a cream soup.
Tiny Veggies™ Crudite Mix™ includes a sampling of our most popular Tiny Veggies™: Carrots, Onions, Radishes, Turnips, Beets and more!

*Please note that the crudite mix can vary throughout the year depending on availability and the weather. We will try our best to send a mix that includes all the veggies pictured.