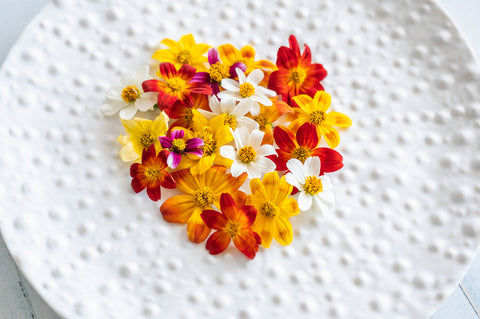 Micro Sun Daisy Mix™
Vibrant Sunshine Mix of tiny 5-petaled flowers resembling daisies.
Add a splash of color to gourmet green salads, hors d'oeuvres, or fish entrées. Same mild flavor as Micro Sun Daisy Yellow which makes it an extremely versatile addition to your plate. Gorgeous addition to desserts. About the size of a nickel.
In season: January - December