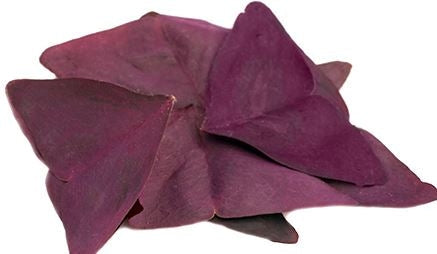 Sorrel Butterfly Purple™
This deep purple leaf is incredibly tart with bright lemony flavors. The bold color and flavor offers a great contrast and complement to earthy, sweet, and salty elements of a plate. Pairs well with fish, scallops, lobster, and other seafood.
Best used fresh and not cooked. Leaves can be re-hydrated by soaking in water for a few minutes to firm them up again if wilted.