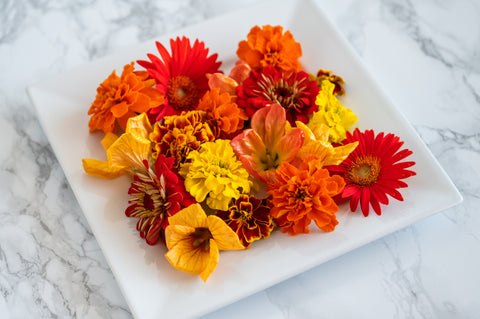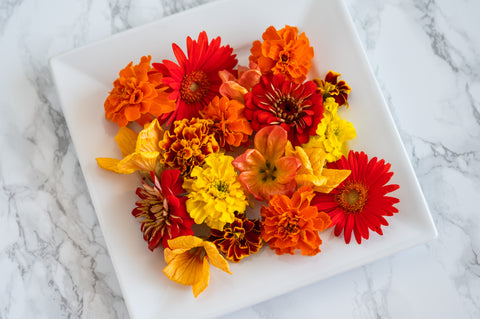 Premium Fall Flowers Mix
Seasonal premium assortment of edible flowers consisting of our favorite autumn-inspired flowers. Fall color palette of red, orange, and yellow. Perfect for any fall themed entrée or dessert; Create beautiful presentations on multiple dishes with this amazing collection!
The mix will vary depending on availability, but can include: Marigold, Calendula, Mum, Carnation, Snapdragon, Hibiscus, and more. These are sold as a 3 ounce pack, you can expect about 50-75 flowers.
Please note: This item is a custom mix and is not eligible for special requests.
In season: January - December