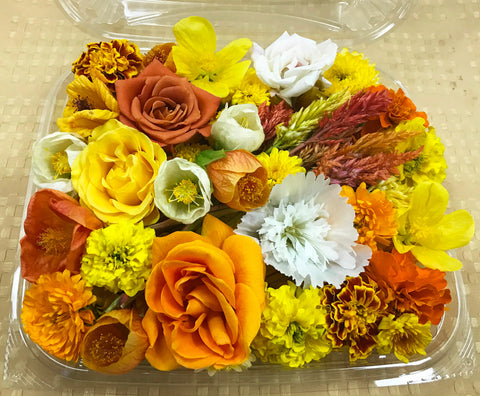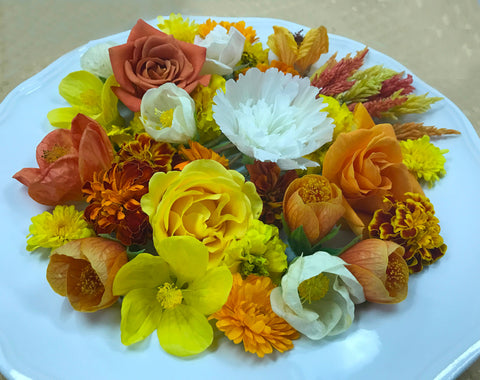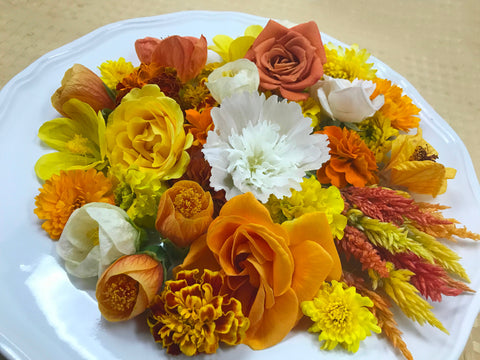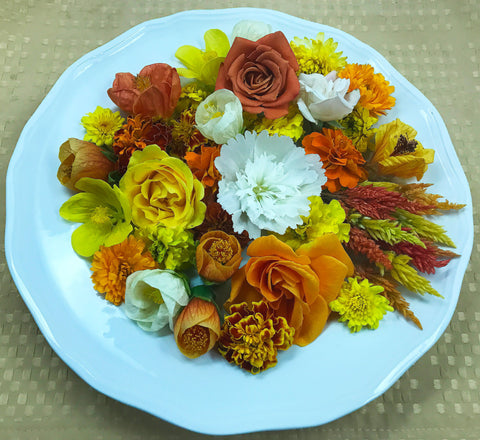 Premium Summer Flowers Mix
Bright, Summer colors: yellows, oranges, golds and whites. Flowers that may be included are Calendula, Marigold, Hibiscus, Firestix Mix™, and Roses. These are sold as a 3 ounce pack, you can expect about 50-75 flowers.
Please note: This item is a custom mix and is not eligible for special requests.
In season: January - December