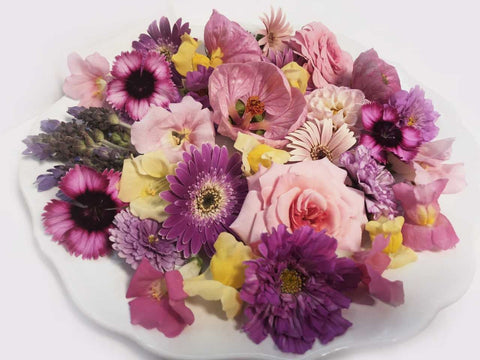 Premium All About Spring Pastels Mix
Fantastic Array of Pastel Colors. Includes Pinks, Yellows, Creams, Lavender... Includes Dianthus, Carnation, Snapdragon, Daisies. Spring Colors are Gorgeous and Subtly Perfect for any application. Add texture, Spring aroma and dimension to your creations. These are sold as a 3 ounce pack, you can expect about 50-75 flowers.

Please note: This item is a custom mix and is not eligible for special requests.
In season: January - December