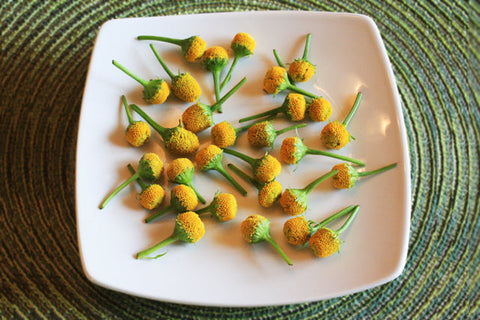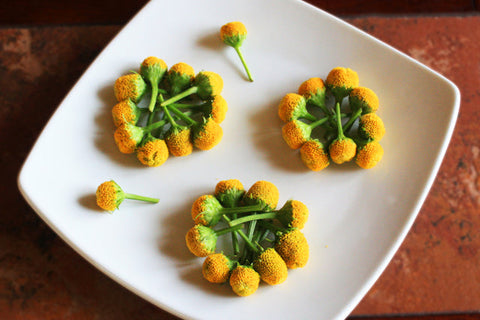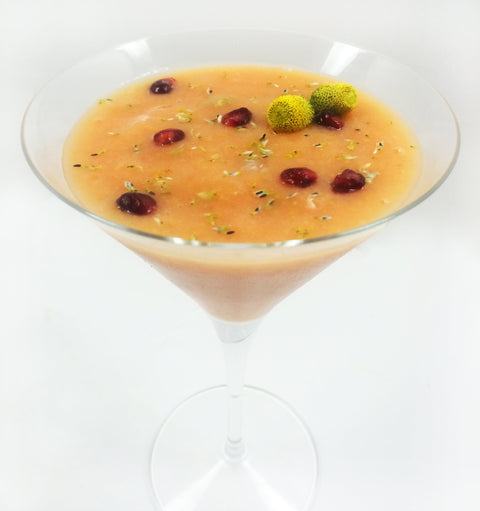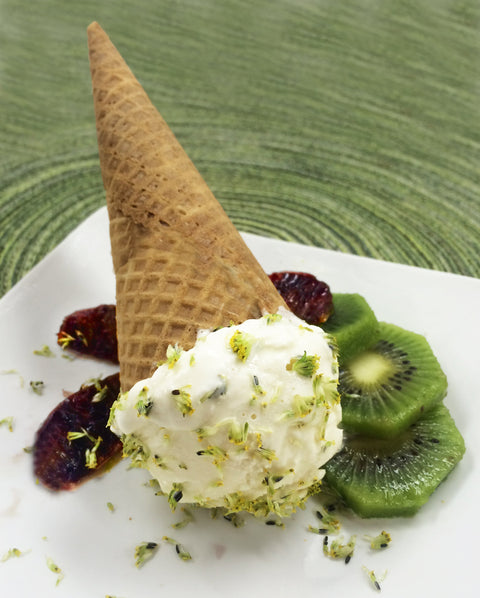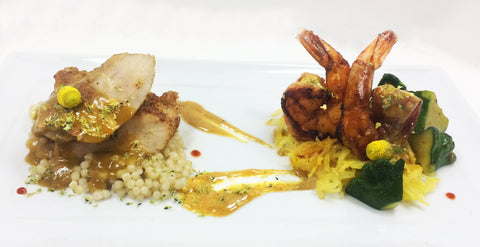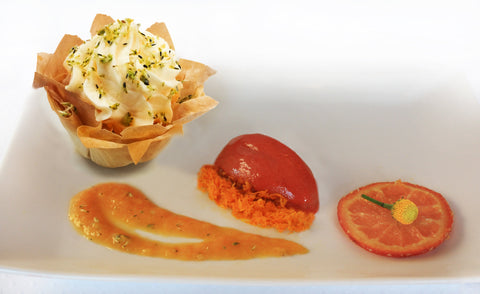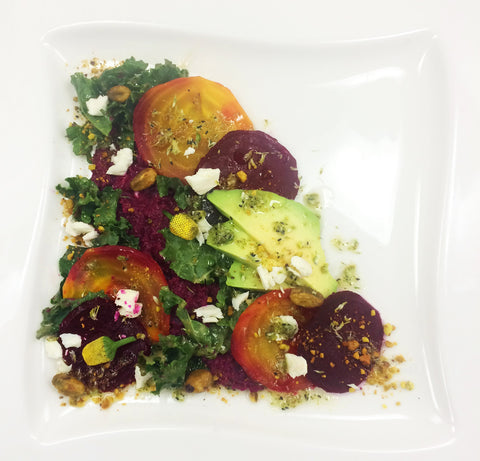 Buzz Button™
Yellow cone shaped flowers that produce tingly electrifying effect on the palette. With a hint of citrus flavor, this edible flower stimulates your taste buds with an exciting burst of energy! They have an effervescent, bubbly zing, almost like pop rocks.
This unique flower stimulates saliva and cleanses the mouth with a refreshing cool, numbing feeling. Add a crazy sensation for your mouth when you infuse it in sauces, dressings, and syrups.
Serve whole or use sparingly by shredding the flower and sprinkling over food, or muddle in cocktails to add electricity! Can even be used as an exciting glass rimmer. Made famous by it's role in the Verbena Cocktail in the Chandelier Bar at the Cosmopolitan Las Vegas.
In Season: January-December