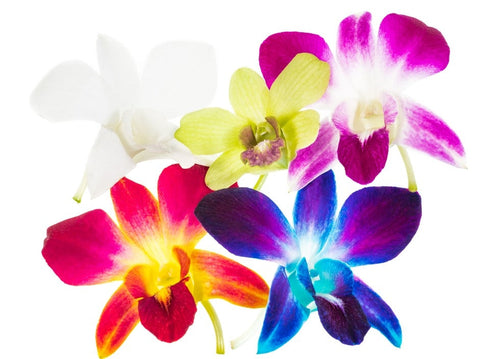 Decorative Multi-Colored Orchid
A pre-selected assortment of decorative orchids which can include shades of purple, pink, red, orange, green, yellow, blue, and white. Gorgeous on charcuterie boards, cocktails, and buffet tables. Can also be used to decorate cakes and entrées! They are about 2" in diameter. Perfect for adding a tropical feel to your parties! This item is not eligible for color requests.
Please note that this Orchid is offered as "Decorative" only, and they are not "Certified Edible".